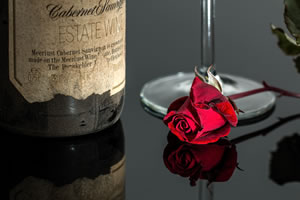 Valentine's Day Sydney will be full of fun and love as the Harbour city embraces loves day of cupid ideas. The restaurants and venues with cupid themes will welcome lovers and there will be many ideas for events on the waters of Sydney Harbour too. Love locations around Sydney will abound. All you need to do is to plan and be a part of it! Flowers and chocolates and a privately penned message of cupid invitation. Come on ... lunch, dinner with romantic dining at gorgeous Sydney restaurants. You really won't have to do much to let the magic of Valentine's Day in Sydney happen! You just need to be there and have the ideas in place. And just smile as Valentine's Day on February 14th only happens once per year. Make it a special Valentine's Day Sydney!
Valentine's Day Sydney Ideas
Sydney Valentine's Day is always romantic. Catch the Manly Ferry from Circular Quay and you'll move to the front of the ferry. You can have your very own Titanic romance! But seriously with great restaurants and awesome weather Sydney is a fabulous place to be out and about for Valentines Day at restaurants, hotels or on a boat on Sydney Harbour. We hope you love these great ideas for February 14th!
Ideas for Celebrating Valentine's Day in Sydney
Looking to spend Valentine's Day in the harbour city with your special someone? Check out our quick guide for some of the best dining and parties in Sydney for Valentine's Day.
LOCATION
VENUE
EVENT
COMMENTS
Mascot

Stamford Plaza Sydney Airport

Valentine's Day Feast

A delicious Argentine feast await you and your amor this Valentines Day at the La Boca Bar and Grill within the Stamford Plaza. Enjoy 3 courses plus a glass of sparkling malbec on arrival.

Sydney

Bungalow 8

Valentine's Day Dining

Enjoy a night out on the town with your Valentine. Spoil your lover with a dining experience at Bungalow 8. Soak in the romantic mood as you dine overlooking Sydney's stunning Darling Harbour.

Surrey Hills

The Winery

Valentine's Day Dinner

A spectacular dinner awaits you at The Winery this Valentines Day. You'll warm your lovers heart with3 delicious course and a glass of Piper-Heidsieck on arrival.

3 course Dinner $95pp - Book Now for Valentines Day

Manley

Manly Wine

Valentine's Day by the Water

Treat your better half to a romantic evening down by the water in Manly. Enjoy 3 scrumptious courses paired with a glass of Piper-Heidsieck Champagne. The perfect way to spoil your partner.

Valentines Day Dinner $90pp - Book Your Table

Surrey Hills

The Winery

Valentine's Day: Gay Speed Dating

Meet the gay man of your dreams this Valentines Day with Gay Speed Dating at The Winery. Enjoy a fun and relaxed evening in The Winery's Leafy Laneway as you meet a broad selection of other single men for short informal dates before receiving you matches later via text. Includes Cocktail on Arrival.

Tickets $10 - Book Now!

Woolloomooloo

Kingsley's

Valentine's Day Feast

Looking to spoil your love with more than just flowers this Valentine's Day? A romantic Valentines Day dinner at Kingsley overlooking Woolloomooloo Bay is the perfect way to show them how much they mean to you. They'll be treated to a mouthwatering 4 courses paired with a glass of Champagne.

4 course Valentine's Menu $149pp - Book a Table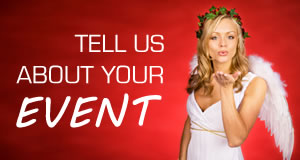 More Valentine's Day ideas in Sydney
If you and your partner are early risers then get out and about to see the romantic February 14th sunrise at Sydney's North Head or even on the Manly Ferry. Or you could stop in one of Sydney's many harbourside cafes or restaurants for breaky and watch the sunrise from there. We love pancakes. Everyone loves pancakes. So why not have pancakes on this day of Love for All!
More Sydney Big Days of Celebration
Lookout Sydney as March 17 is only a month away and the City will turn green for the Paddy's Day celebrations. Yes St Patrick's Day Sydney is coming.