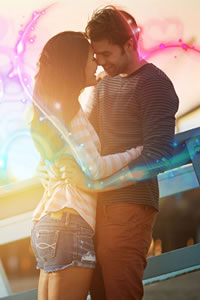 Valentine's Day anticipation builds for one of the funnest days of the year. Have you got something romantic planned? Get ready lovers and make sure to get your Valentine's date planned full of cupid ideas. The best way forward is to understand what your Love may like and short-list some ideas and cupid themed venue events you may like together. Will it be a lunch or dinner valentine date? Many February 14th valentines themed events book out early and we hear from restaurants that their phones go into meltdown even after they are sold out. So plan to get it sorted early and avoid disappointment!
We have lots of ideas for this Valentine's Day as that is all we do. We love Valentines Day! So we hope to make it easy to be a bit Cupid for your loved one this Valentine's Day. All you have to do is be romantic and do the planning. It's all about the anticipation. Valentine's Day is on the 14th February. And we are calling all cupids to start to look for their loving plans now.
Valentine's Day 2024 Romantic Ideas
We're full of great things to do for Valentines Day on 14th February. We've got ideas for dining at restaurants, pubs, clubs, hotels and accommodation at hotels, and then there's the staples of Cupids day with chocolates, loving gifts and flowers. But the ideas of love should come from the heart and let you imagination run for any outing. You could go for a stroll on the beach or head to the parks and have a picnic. Whatever your initial thoughts, flicking through our ideas may create a spark! And that all anyone can hope for!
Valentines Day Sydney

Sydney is abuzz with romantic ideas of lunch or dinner on Valentines Day. You may like to arrange a very romantic overnight cruise on Sydney Harbour with Sydney Harbour Cruises, a romantic dinner at The Cut Bar & Grill or a Tasting Platter at Munich Brauhaus. See what Cargo and Bungalow 8 have in store. It's time to feel the Love Sydney!

Sydney Valentines

Valentine's Day Melbourne

On the 14th February in Melbourne, Valentine's Day is going to be filled with LOVE! Melbourne venues like The Wharf Hotel & Hopscotch have some fantastic LOVE themes for their restaurants for this very special Valentine's Day of romance. Melbourne Love is the Drug! Get out and let the magic happen.

Melbourne Valentines

Valentine's Day Perth

For lovers of the heart, Perth has some fabulous romantic event options with the Aviary, The Vines Resort and 300 Acres. Lot's of cupid dining options oozing awesome Valentine's Romance. Even a trip to Rottnest Island could be a cute idea for lovers of the heart. Everyone loves to love, and there is no better day to show it than Valentine's Day!

Perth Valentines
---
Valentines Day Sales with Cupid discounts
Whether you are in the Love In centres of Melbourne, Sydney, Perth, Brisbane and Australia other capital centres it's also opportune to peruse any Valentines Day Sale offerings. Cakes, Beds, Clothes ... they all speak of love!
Sale item suggestions for Valentines. Valentine's Day Sales